Auburn Hills MI's Top Choice For Airport Badged Contractor Services
Trust Stuart Mechanical For All Your Airport Badged Contractor Services In Auburn Hills!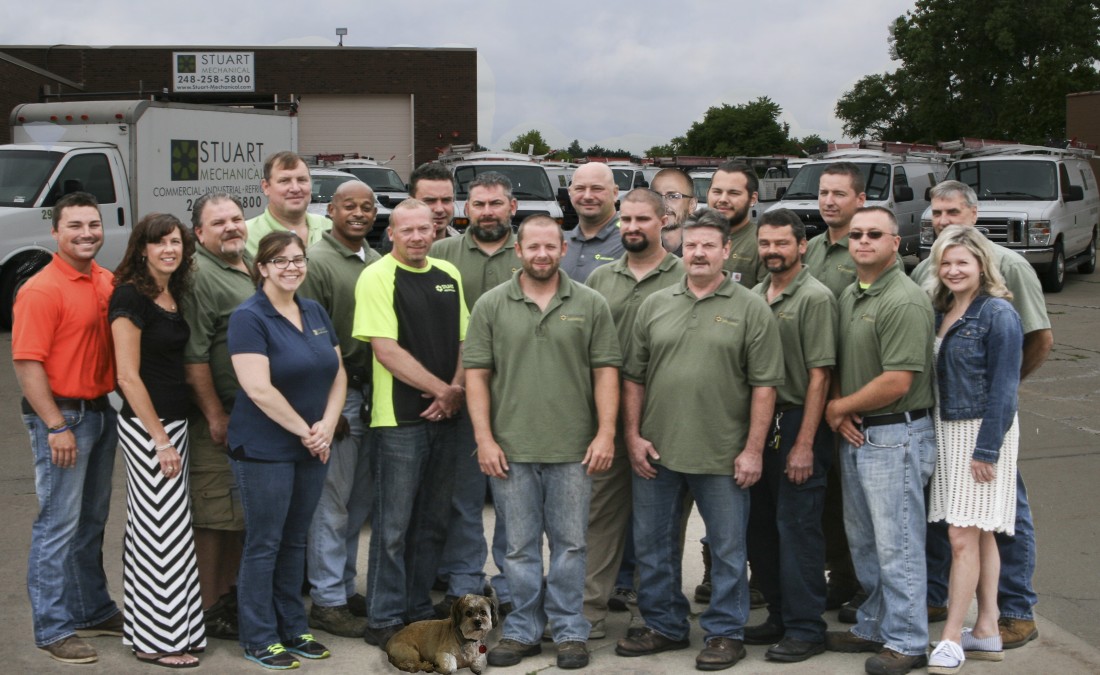 Whether you manage an office building or run a retail outlet, having a reliable and well-functioning commercial heating system is necessary for maintaining your business functions throughout Michigan's long and cold winters. Knowing who to call to help keep your industrial boiler or commercial heating system in top shape--or who to turn to if you experience a sudden failure that has left your business ice cold--can make all the difference in the world.
The commercial heating and maintenance team at Stuart Mechanical has the education, skill and experience required to provide the entire range of preventative maintenance and emergency repairs that your business requires. With experience handling heating systems for businesses of all sizes and across industries, Stuart Mechanical is ready and able to provide you with the service that you need.
Stuart Mechanical provides comprehensive commercial and industrial mechanical services throughout Michigan, and our HVAC services include: sales, service, installation, building automation controls, design builds, and preventative maintenance.
---

---
Why Choose Us For Your Airport Badged Contractor Services In Auburn Hills?
Routine maintenance and preventative care for your industrial boiler or large-scale commercial heating system is the best way to ensure that your heating system continue to operate efficiently and smoothly when you need it most. Michigan's winter weather can be demanding for any commercial heating system, and choosing the right maintenance professionals is critical for avoiding heating failures that can lead to costly business expenses. At Stuart Mechanical, our team of maintenance technicians has years of experience servicing industrial boilers and commercial heating systems through the metro Detroit area and across the state of Michigan.
A broken boiler or malfunctioning commercial heating system can easily spell disaster for your place of business. Whatever the issue that is preventing your system from adequately heating your commercial premises, finding a skilled team of repair technicians with experience servicing industrial boilers and large-scale heating systems is key to getting your business up and running again as quickly as possible. At Stuart Mechanical, our highly trained and skilled repair technicians have a long track-record of experience serving businesses through Michigan.
We're Also An Airport Badged Contractor!
Stuart Mechanical is now badged for airport work! We have successfully completed multiple jobs at Detroit Metro Airport including:
Estee Lauder

FAA Building/Tower

Be Relax Airport Spa

DTW Convenience Shop

Johnston & Murphy

Hugo Boss

Michigan Sports

Starbucks

---
"Matt is great to work with along with May and Jessica. Matt has immediate responses to my requests. Stuart Mechanical is a valued vendor to myself and the staff at Ari-El Enterprises."
- Jay Pollard
---
If you need Airport Badged Contractor for your property in the Auburn Hills area, don't hesitate to contact Stuart Mechanical today! We offer FREE estimates, quality customer service and peace of mind with every job. Winters in Michigan can be tough, but with airport badged contractor services they don't have to be. Contact us ASAP to claim your estimate, request service, or talk to one of our friendly team members.